BUILD YOUR PLAN
Lasts 4-6 hrs and is the active ingredient in Viagra®
SILDENAFIL
CHEWABLES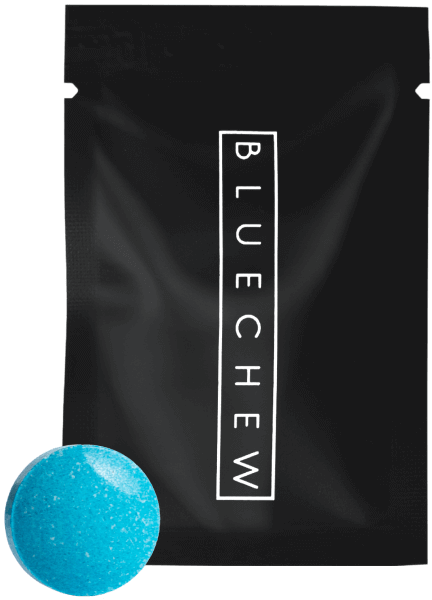 *A prescription will only be written if deemed appropriate after a digital consultation by the licensed medical provider. Coupon only applies to your first order and shipping is not included.
Important Safety Information
Do not take Sildenafil (sildenafil citrate), Tadalafil, or Vardenafil if you take medication containing nitrates or guanylate cyclase stimulators for pulmonary hypertension as this could cause an unsafe drop in blood pressure. If you are allergic to Sildenafil, Tadalafil, or Vardenafil or any ingredients contained in these medications, do not consume BLUECHEW. Discuss your health with your provider to ensure that you are healthy enough for sex. If you experience chest pain, dizziness, or nausea during sex, seek immediate medical help. Sildenafil, Tadalafil, and Vardenafil can cause serious side effects. Read more.