HAVE
BETTER SEX!
Chewable Sildenafil, Tadalafil & Vardenafil tablets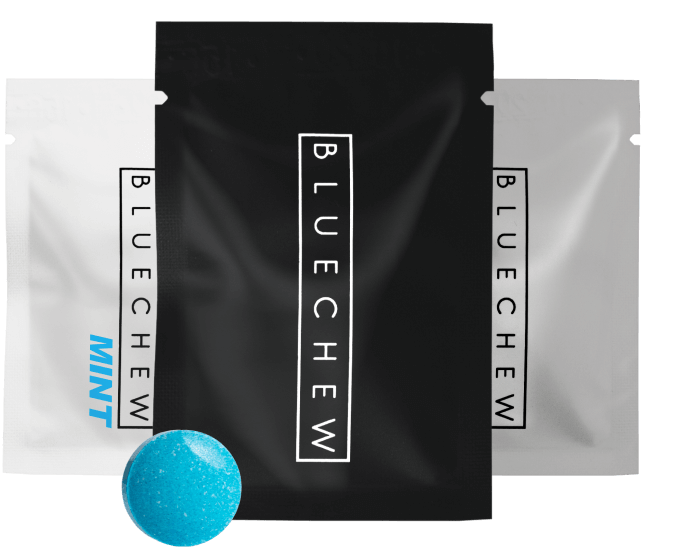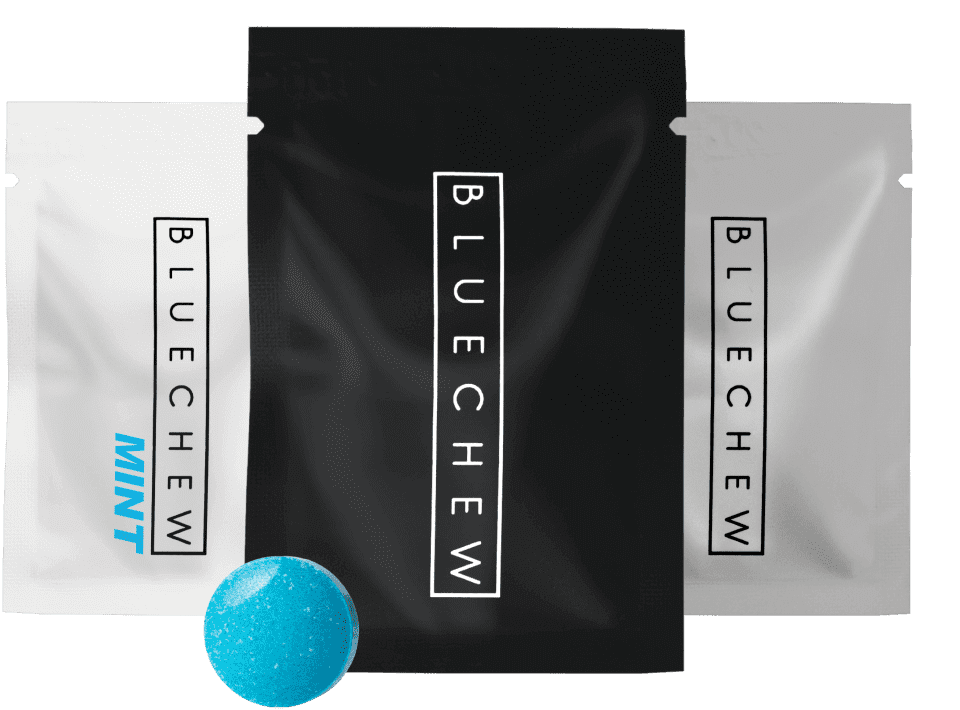 BUILD YOUR PLAN
Lasts 4-6 hrs and is the active ingredient in Viagra®
SILDENAFIL
CHEWABLES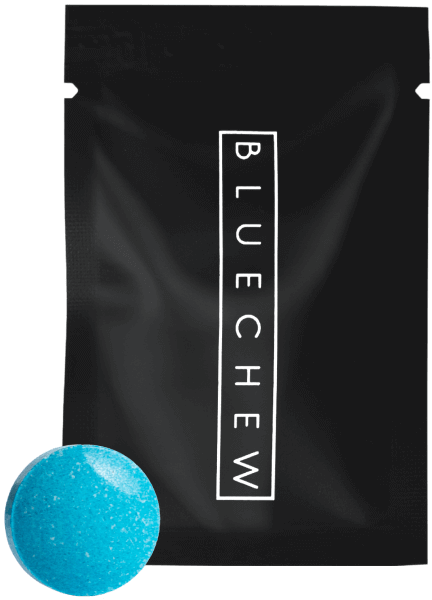 *A prescription will only be written if deemed appropriate after a digital consultation by the licensed medical provider. Coupon only applies to your first order and shipping is not included.
Important Safety Information
Do not take Sildenafil (sildenafil citrate), Tadalafil, or Vardenafil if you take medication containing nitrates or guanylate cyclase stimulators for pulmonary hypertension as this could cause an unsafe drop in blood pressure. If you are allergic to Sildenafil, Tadalafil, or Vardenafil or any ingredients contained in these medications, do not consume BLUECHEW. Discuss your health with your provider to ensure that you are healthy enough for sex. If you experience chest pain, dizziness, or nausea during sex, seek immediate medical help. Sildenafil, Tadalafil, and Vardenafil can cause serious side effects. Read more.
WHAT IS INCLUDED?
24/7 US Licensed Medical Providers

Rx Consultation

Professional Medical Support

No Waiting Rooms, No Appointments

30/45 MG Sildenafil, 6/9 MG Tadalafil or 8 MG Vardenafil Chewable Tablets
Hard time taking pills?
Up to 40% of Americans agree
QUESTIONS? LOOK HERE.
BlueChew.com is an online portal that connects potential patients with licensed medical providers for the treatment of the symptoms of erectile dysfunction. BlueChew.com exclusively serves men who are unable to tolerate commercially available pills, do not want an in-person doctor's visit, and want to have an increased chance of stronger and longer-lasting erections. If you have a hard time swallowing pills, you're not alone. Up to 40% of Americans have the same issue: https://www.ncbi.nlm.nih.gov/pmc/articles/PMC6065591/.
The chewable treatments offered through the BlueChew.com portal are compounded treatments not independently approved by the FDA in the chewable form. The chewable tablets are made with the same active ingredients (sildenafil, tadalafil, and vardenafil) used in the FDA-approved medications Viagra®, Cialis®, and Levitra®. The chewable tablets prescribed by the BlueChew-affiliated providers are compounded for patients by state-licensed compounding pharmacies when the commercially available options are not viable.
BlueChew offers a variety of plans that include sildenafil 30 mg or 45 mg chewables, tadalafil 6 mg or 9 mg chewables, and vardenafil 8 mg chewables. Plans start at $20 per month plus shipping and handling. You can view the available plan options here: bluechew.com/plans.
Sildenafil and vardenafil have a shorter 4-6 hour active time frame. Tadalafil remains in the body longer, as long as 24-36 hours in most cases, and thus has a longer window of opportunity. For men that want to be able to have intercourse at any time, tadalafil might be the better choice. Sildenafil and vardenafil are prescribed for use as needed and might be a better option for individuals looking to plan a special occasion.
BlueChew is currently only available in the United States. We ship to all states except for North Dakota and South Carolina. We are unable to ship internationally or to territories of the United States at this time.
BlueChew is for males who are 18 years or older, are living in the United States, and want an increased chance of stronger and longer-lasting erections.
If you tried one of our treatments but it didn't work well for you, we recommend trying one of our other options as everyone responds to specific treatments in a different way.
BlueChew offers different active ingredients and dose options. If one treatment did not work as expected, and you are not sure which one to try next, please reach out to our BlueChew-affiliated medical team via chat, email support@bluechew.com.
Our team is standing by and is ready to assist you with choosing the best treatment option for you.
If you already know which treatment you would like to try, you can make the switch by logging in to your BlueChew account, selecting on the "MY PLAN" tab, and selecting "Switch Plans".
Our BlueChew-affiliated providers will write you a prescription if medically appropriate, after completion of your medical profile and digital consultation.
Prescription treatments cannot be refunded or returned. If you believe there is an issue with your subscription, please reach out to our support team via support@bluechew.com or chat on our website.
Quality patient care and prescription treatments do not have to be inconvenient or expensive. BlueChew is a service that makes getting the treatment you need possible from the comfort of your home, at affordable prices. No in-person doctor visit. No waiting for appointments. No more awkwardness.
Yes. We partner with compound pharmacies who provide fair prices and quick turnaround for BlueChew customers; however, you can use a different compound pharmacy of your choice.
Email medical@bluechew.com for assistance in requesting a digital prescription that you can take to a compounding pharmacy of your choice.
Please note that our products are compounded medications and can only be filled at a compound pharmacy.
Can't find an answer? Click here.