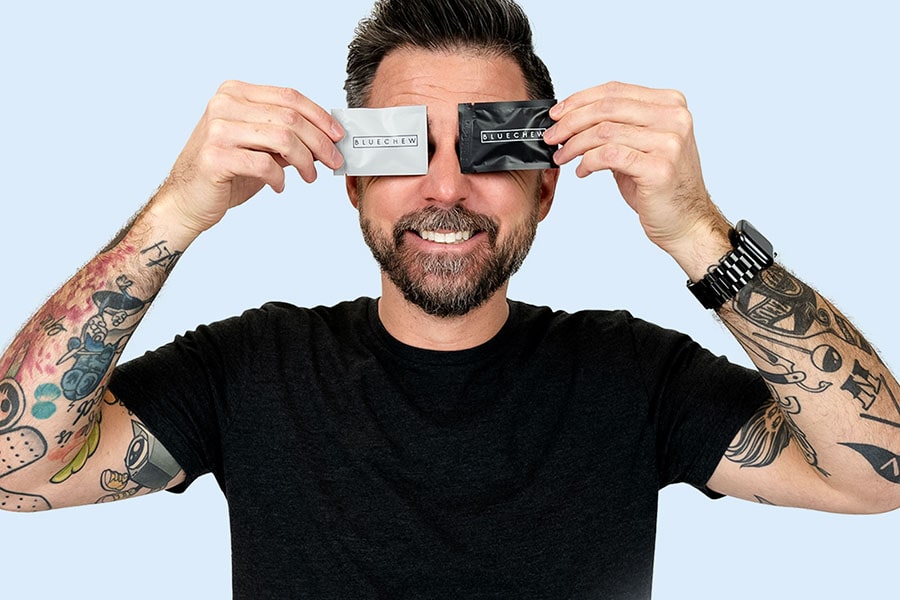 1. The BlueChew brand is all about having fun & enjoying life!
Here at BlueChew, we take ED, our service, and the products we deliver VERY seriously. It's important to make sure that each person is treated with the high-level care they deserve, especially when dealing with their health and a topic that for some is hard to talk about.
Our mission here at BlueChew is to help break the stigma of the way people think about and view erectile dysfunction in general. Having the understanding that taking action by choosing a plan is a fantastic way to show that you care about your relationships and your intimacy with your partner, you're taking care of yourself, and even more so, taking care of your sexual health.
More than just a telehealth service, BlueChew can be your best ally for any special occasion that could result in sexual activity. Whether single, dating or married, young or old, constantly sexually active or less frequently active, we have a plan that could fit what you're looking for to help provide that boost of confidence.
Erectile dysfunction (ED) is quite common, and comes in many forms, but it is 100% something you can act on. Even a small step can make a big difference. So don't let ED drive you nuts! ED solutions DO exist, and we've got you covered from start to finish, without ever having to leave your home.
At BlueChew.com, you can receive the quality patient care and prescription treatments you deserve without the potential for any embarrassing conversation with your doctor, or trips to the pharmacy.
In fact, creating and managing your BlueChew account is easy and only takes a few clicks, saving you precious time for enjoying life and having fun!